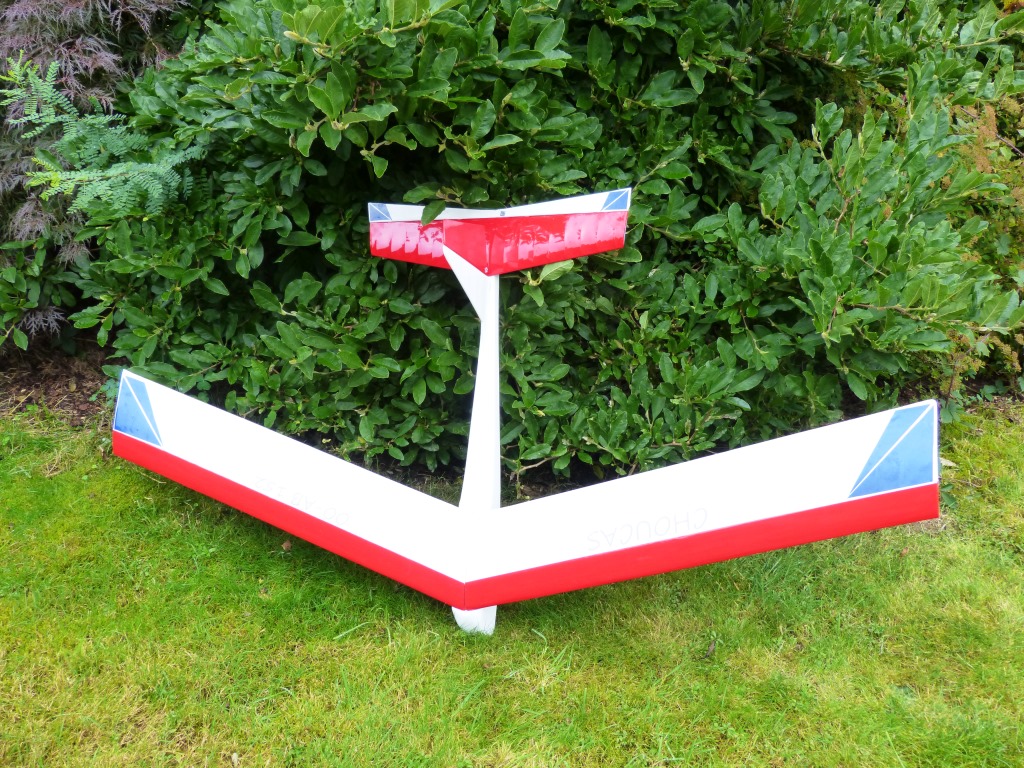 Choucas 195cm 
:    69€+S&H

A mythic glider in France... Designed in 1967 by M. Bardou and Chauzit, it was very popular on the French slopes. There was a lot of different versions of the glider, but the model here is based on the original version and it has exactly the same dimensions. Modern new methods, as laser cutting, have been used to make the plane stronger and lighter.
The profile has been changed for a modern one. Wings are now in two parts and are attached on the fuse with nylon screws. Stab is also movable
Model is available as a full kit or as a short kit. This version is the short kit. Shipping to foreign countries can be expensive for full kits, and it can be advantageous to buy the needed parts locally.
Be aware that sides of the fuse are not included and that you will have to cut them. Some lines are not dead straight, but it is still very easy to cut these sides. It also cut cost down..
Manual is available  here
To order, send an e-mail to This email address is being protected from spambots. You need JavaScript enabled to view it.
Specifications
Wing span: 195 cm   
Wing area: 41.5 dm2
What do you need to complete the model?

5  balsa sheet 1.5mm
4 balsa  sheet 3mm
1/2 balsa sheet 5mm
1/2  balsa sheet 6mm
1/2 balsa sheet 8mm
brass tube internal diameter  4mm, length 30 cm
1 piano wire  4mm, length 30cm
push rods, horns, and hinges
2  nylon screws
radio and two servos.

covering

S&H