Short kit Wayfarer 130€+ S&H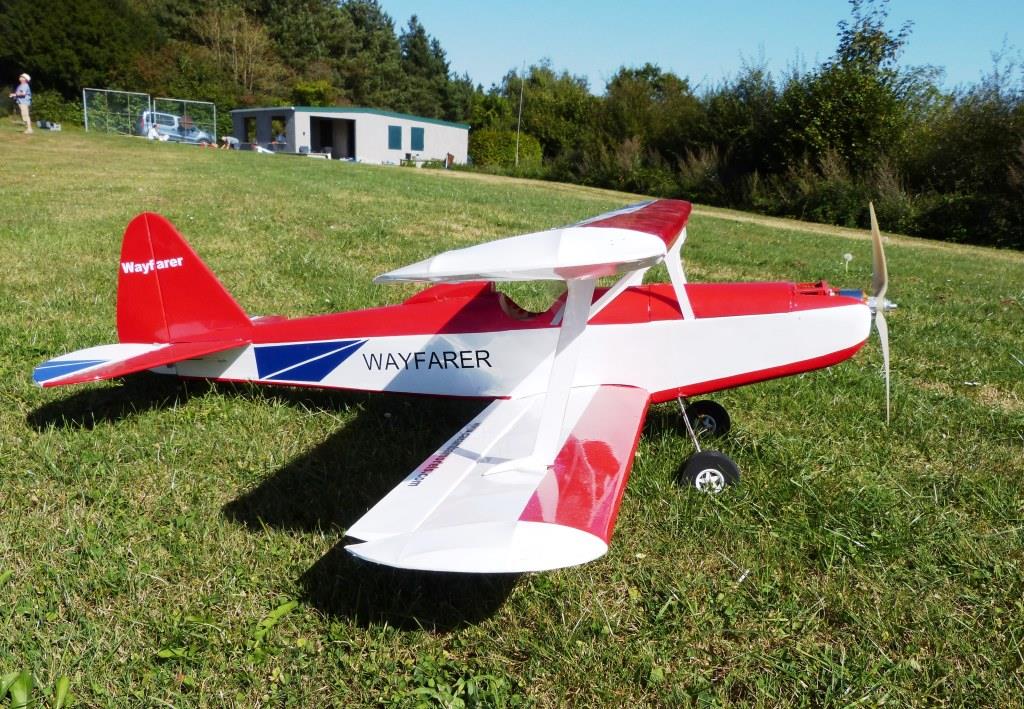 The  last kit of the Wayfarer by Caramba... We stop production of full kits to concentrate our efforts to short kits
One of the most pleasant biplanes ever designed. Drawn by the famous Don Dewey, editor of  RCModeler, it has been sold by Svenson in the 70's and became a myth here in Europe. The myth is back to life now, at the exact dimension of the original. But if the dimensions are the same, several improvements have been done on this new version. Much better landing gear, wings attached with nylon screws, , laser interlocking parts... At the end, the plane is lighter and stronger. Last, but not least, it's electric powered, even if it is still possible to use an I.C. engine.
The Wayfarer will perform all the pattern maneuvers in a scale realistic manner but it has also fantastic slow speed characteristics. It is so easy to fly than anyone with a few hours with an aileron trainer is able to fy it. Short Kit contain all wood laser cutted parts and printed drawing.
Notice is downloadable here.
Specifications
Wing span : 133cm
Wing area :53 dm2
Weight : 2100 à 2700 grammes
Motorization:
I.C.: 6.5cc (0.40c.i.) 2 cycle ou 10cc (0.60c.i.) 4 cycle
Electric: 500 to 750 watts.
S&H